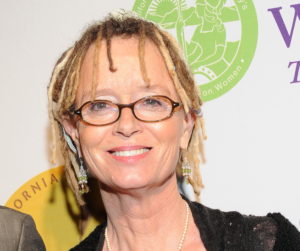 I don't know about you, but I just love Anne Lamott. I've read most of her books and have saved some of her most meaningful quotes so I can read them over and over. One of my favorites is this one:
"You will lose someone you can't live without, and your heart will be badly broken, and the bad news is that you never completely get over the loss of your beloved. But this is also the good news. They live forever in your broken heart that doesn't seal back up. And you come through. It's like having a broken leg that never heals perfectly—that still hurts when the weather gets cold, but you learn to dance with the limp."
I have learned to dance with the loss that broke my heart – the untimely death of my best friend Madeleine. It's taken many years to reach this place and a lot of effort at finding joy again.
This week I picked up Anne's latest book, "Hallelujah Anyway: Rediscovering Mercy." As always, Anne's wisdom fills my soul. One particular chapter in the book was filled with quotes to savor. There was this one about a friend and dealing with loss:
"Is there anything that can help at rock bottom? No. Only a friend….This is the greatest mercy I know, a loved one hearing and nodding, even if over the phone."
How beautifully that captures the essence of friendship. A true golden friendship is one that is constant and never wavers in its constancy. Don't confuse that with a Facebook friend or one of many women you know from the gym or the office that may be fun to be with but may not have your back when the going gets tough. A best friend is a lifetime friend and will always be there for you when you are at your lowest point.
Here's to all the best friends out there. Cherish each other!