Living on the Edge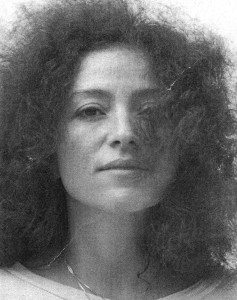 Susyn Reeve: 66, coach, corporate consultant, educator and interfaith minister, author of "The Wholehearted Life: Big Changes and Greater Happiness Week by Week"
Best friend of 25 years: Chris Ballin, divorced, 2 children, activist, died ... stomach cancer in 2005 at age 60
How did you meet?
We met at a conference in 1980. I was in my early 30s and she was five years older. A group of us went out dancing; she loaned me a slip with a camisole top and I loaned her a blouse. She was short with wild, wiry black hair and an enormous smile and huge personality. She was from a large Mexican family, grew up in Southern California, and got married right out of high school. She divorced when she had two young children and took a job as a receptionist. By the time I met her she was working on her masters, was doing organizational development work, and was thinking of taking a leave of absence to take classes at MIT and spend some time in Manhattan to work with a Gestalt therapist there. I was living in New York and I invited her to stay at my apartment. That's the kind of connection I felt with her immediately.
What was the friendship like?
She rented a little place near MIT, and started staying in my apartment every two weeks for three or four days at the time. She did that for a year and then left her job for good. We became extremely close. She was the person I would call when I was blue. That was the real important feature of the friendship: the way we could talk to one another and listen so carefully with no judgement at all.
When she was flying back to California after her time in the east she had a layover in Texas. She had five dollars in her wallet and a deck of Motherpeace tarot cards. She called a friend of hers, an executive at Continental Airlines, and asked if she could stay overnight with her in Houston. She ended up going out with a group of people from Continental, one of whom was the head of HR. By the time she got home the next day, there was a call from this man asking if she was interested in a position at Continental Airlines as director of training. That captures a bit of who she was.
She took the job and hired me to work with her. I would fly to Houston, stay with her, and do training and development for her staff. By this time she had her masters degree in organizational development and had completed a program at the Gestalt Institute in Cleveland, had years of work experience, had been a parent, married and divorced twice, and had been in a number of relationships. After about two years, she left her job at Continental to work for peace. She became very involved in women's rights and in art in Nicaragua. She created pop-up galleries, lived on next to no money, and was very focused on social justice.
Describe how the friendship ended.
I moved to San Francisco in January of 2005 and stayed for the year, the last year of Chris' life. I was living with my stepdaughter and her family, but, in retrospect, I really think I was out there for Chris. She had been diagnosed six months earlier with stomach cancer and was in Sacramento near one of her daughters. A short time after I got there it became apparent that the chemo wasn't working. The next step was a bone marrow transplant at Stanford.
I went with her to the initial appointment. She was hopeful that the transplant would help, but knew it was possible that it wouldn't. I remember saying to her, "If it doesn't, I can be here for you to travel that road." I saw her frequently and she had an amazing attitude. After the transplant, she was very weak. A friend told me she knew this amazing healer, so I took her to him. He talked about how she might not be cured, but she could be healed. He wound up doing some very deep work with her that had to do with her feeling unworthy. The energy in the room just totally turned to light. She came out with a feeling of completion. At one point the healer said to her, "I have a message for you from God, do you want to hear it?" The message was, "Thank you for living the life that you've lived. You've lived a very, very good life." She died just a few days after that. She was very peaceful.
How did you cope with her loss?
There are still times when I want to call her. One of the things that made this a unique friendship for me is that, more than anyone else I know, we really led with our hearts. I remember meeting her in DC one day when she was there to protest something related to Nicaragua. She had trained for civil disobedience and we had a lot of conversations about if she should be arrested or not. She was following her inner calling, and she could understand when I said, "I'm leaving my consulting work. I'm selling this great house that I have in East Hampton and I don't know what's next." She felt like an angel in my life, someone who saw me, who was there for me, who I could laugh and cry and be myself with.
In our culture the territory of grief is not appreciated. I spoke with someone the other day whose mother passed six months ago and her husband, meaning well, said to her, "It's been six months already, snap out of it." But these relationships continue after death, and, until we become more comfortable with the fact death is a natural part of life. I don't think we can appreciate how the loss of this kind of friend impacts someone's life.
Before Friendship Dialogues was a gleam in founder Ellen Pearlman's eyes, a group of over two dozen women answered her online plea for women who had lost a female best friend. Ellen is eternally grateful to all the women, including Susyn, for opening their hearts to her and sharing their personal stories of love and loss. It was through this process that the seeds for Friendship Dialogues were planted. Thank you!